9 Items Retirement Calculators Miss (That Our Tool Doesn't)
---
Key Points – 9 Items Retirement Calculators Miss (That Our Tool Doesn't)
Retirement Calculators Take a Fast and Simple Approach, Which Can Lead to Complex Problems in Retirement
How Our Financial Planning Tool Differs from Retirement Calculators
Your Spending in Your Working Years Will Likely Be Much Different Than in Retirement
Finding Out How You Think and Feel About Your Money
10 Minutes to Read
---
Our Financial Planning Tool vs. Retirement Calculators
This summer, we made our industry-leading financial planning tool accessible for all to use from the comfort of one's own home. It's the same financial planning tool that our CERTIFIED FINANCIAL PLANNER™ Professionals use with our clients, so they have seen its capabilities. Many of the things our financial planning tool covers goes beyond the scope of retirement calculators. We'll explain why shortly, but once you're ready to start building your plan, simply click the "Start Planning" button below.
Why We're Making Our Financial Planning Tool Available to the Public
Our founder and CEO, Dean Barber, and the rest of our Modern Wealth Management team have seen countless occasions of where some people think they have retirement planning all figured out, but have been using a retirement calculator that didn't cover some important things that didn't even cross their minds.
"The online retirement calculators need to be dumbed down so much. They leave out so much detail that you're never going to get the right answer for you," Dean said. "You'll get an answer that's correct based on the data that you put in, but there's so much data that still needs to be taken into consideration that most online calculators don't account for. There's a reason why we're giving an opportunity for people to visit with one of our CERTIFIED FINANCIAL PLANNER™ Professionals so that they can get the right answers for them. It's not supposed to be that simple and fast; it's supposed to be accurate and provide clarity."
Retirement Planning Needs to Be Comprehensive
It's human nature for people to want the simple and fast answer. We illustrated that in our recent article, "How Much Do I Need to Retire?" Unfortunately, as Dean alluded to, a simple and fast approach to retirement planning can be a recipe for disaster. And most retirement calculators function on that simple and fast approach.
To attain financial clarity leading up to and through retirement, retirement planning needs to be comprehensive. Let's review nine of those comprehensive items that retirement calculators oftentimes miss (that our financial planning tool doesn't miss) to help you live your one best financial life.
Insurance
Current Tax Rates Sunset in 2026
Debt Modules and Calculators
Medical Expenses
Social Security
Inflation
Required Minimum Distributions
Your Asset Allocation and Potential Returns
Your Personal Goals for Retirement
1. Insurance
Drew Jones, CFP® Professional, was kind enough to lead the charge with putting together this list of items that retirement calculators can miss. First up on his list is insurance.
"First, a lot of those online retirement calculators aren't factoring in insurance," Drew said. "Am I over insured, under insured, self-insured? Do I have the right amount?"
At Modern Wealth Management, we're fortunate to work closely with various insurance agents. We want to make sure that people understand how health insurance, property casualty insurance, etc. is a part of the retirement planning picture. Retirement calculators can miss that important aspect.
Along with factoring insurance into your retirement plan using our financial planning tool, we encourage you to educate yourself about all things insurance by listening a couple of our recent podcasts with some of the insurance agents who have joined us on The Guided Retirement Show.
2. Current Tax Rates Sunset in 2026
If you don't like to look too far ahead and want to live in the moment, we get it. That's a good way to approach a lot of things in life. But when it comes to taxes, you really need to look multiple years ahead into the future. It's all about assessing what tax rate you're at now compared to what tax rate you'll be at in the future to pay the least amount in taxes over your lifetime. This is called tax planning, and it needs to be a critical component of your overall financial plan.
So, rather than just looking at your taxes for 2023 or even 2024, let's look further down the road to a key change that will happen with the tax code. In 2026, the current tax laws of the Tax Cuts and Jobs Act will be sunsetting. That means tax rates will go back up to the rates we had in 2017. This is something that retirement calculators don't account for that our financial planning tool does.
Our financial planning tool can stress test your plan to determine its probability of success in the future. It can do that by looking at things such as old tax rates to see how your plan would fair in different economic conditions. So, while retirement calculators won't calculate how higher tax rates can impact your plan, we will with our financial planning tool. Here's an example of what that might look like.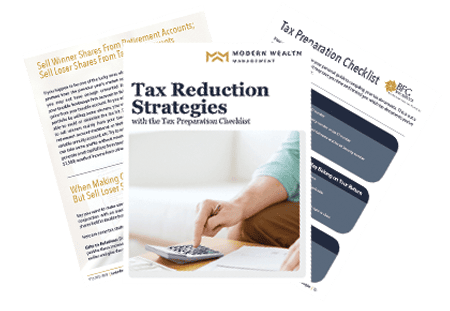 ---
9 Items Retirement Calculators Miss (That Our Tool Doesn't) on America's Wealth Management Show
Most online retirement calculators miss crucial pieces of the retirement puzzle. While they will give an accurate answer for the data you put in, they're missing so many other things important to retirement. Dean Barber and Bud Kasper review nine items retirement calculators miss that our tool doesn't.
---
5. Social Security